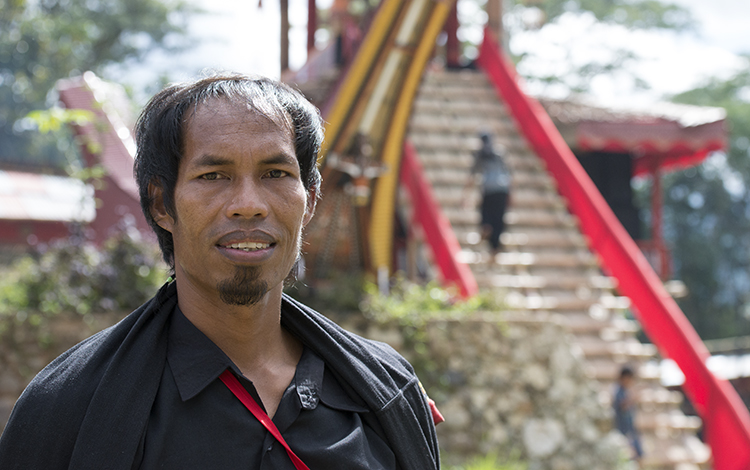 Daud Rapa is Tana Toraja's premier tour guide.
Fluent in English and French, Daud can help plan your perfect trip to Sulawesi, provide privileged access to Toraja's elaborate funeral ceremonies, and also arrange public and private transport, airport pick-ups, tours, hiking, rafting, accommodation and anything else you need.
With Daud's help, your trip to the magical land of Toraja and other regions of Indonesia will be an unforgettable, life-changing experience.
We hope you enjoy exploring this site. If you want to find out more about tours of Tana Toraja, around Sulawesi, and in other parts of Indonesia, please contact Daud and he'll be happy to help. When viewing on a mobile device, click on the button on the top left corner of each page to see a full drop-down menu of site content.