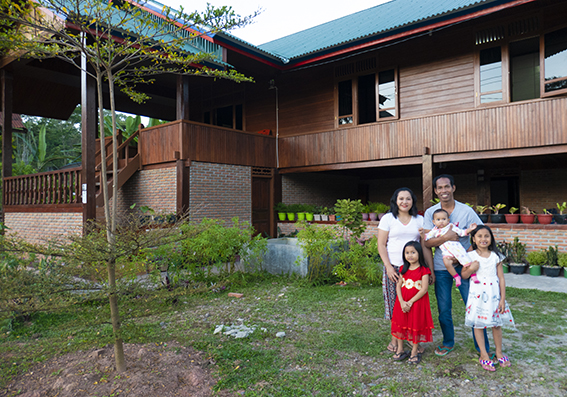 You won't find friendlier hosts in Tana Toraja than Daud and his family.
My name is David McComb. I'm a journalist and writer from the UK, and I built this website for Daud.
I have visited Toraja twice – in 2015 and 2019. As Daud worked so hard to make sure my trips were perfect, I made this website to say thank you.
You can read about my trips to Tana Toraja in my alternative travel blog.
My Instagram travel page – @posts_from_the_edge – also features lots of photos from my adventures in Toraja.
During my first trip to Toraja in 2015, I stayed in a hotel in Rantepao.
But when I returned in 2019, I stayed with Daud and his family – and it made my trip more interesting, comfortable and fun.
To book a homestay with Daud, drop him a line to find out more.
Here are some useful details:
Daud and his family live around 5km from Makale, Tana Toraja. Makale is 18km from the Torajan capital city, Rantepao.
Daud's address is Jalan Bandara Pongtiku, Tanamalia, Padangirig, Rantetayo. See Daud's homestay on Google Maps.
The city of Makale is not on the traditional Toraja tourist trail, and is not as well known or widely visited as Rantepao.
But I found Makale to be more interesting and welcoming than Rantepao, and I had lots of fun exploring this lesser known Torajan town.
Daud describes his home as "basic" – but he's being modest!
The guest room is spotlessly clean, secure, private and safe. I slept on a thick mattress on the floor, which was perfectly comfortable and more snug than my hotel in Rantepao in 2015.
At night the room is fresh and quiet. There are plug sockets to charge your camera and telephone.
Breakfast and evening meals are provided, and Daud's wife, Lorensiana, is an excellent cook.
In Rantepao I did not experience authentic Torajan cuisine as many local restaurants cater to bland tourist tastes.
By contrast, the meals at Daud's home are varied and delicious. And as I like my food spicy, Lorensiana gave me extra chillis with every meal!
Lorensiana is happy to tailor meals to meet your tastes, and will make special trips to Makale market if there are any local delicacies you'd like to sample.
Daud has three lovely daughters. The older girls are polite, friendly and speak fabulous English, and are fun to hang out with after a day of travelling and exploring. The baby is incredibly cute.
When I stayed in a hotel in Rantepao, I was often lonely or bored at night. But I felt at home staying with Daud, and I know I'll get a warm welcome from my Torajan family the next time I return.
The guest room is upstairs and the bathroom downstairs, so please bear this in mind if you have mobility issues.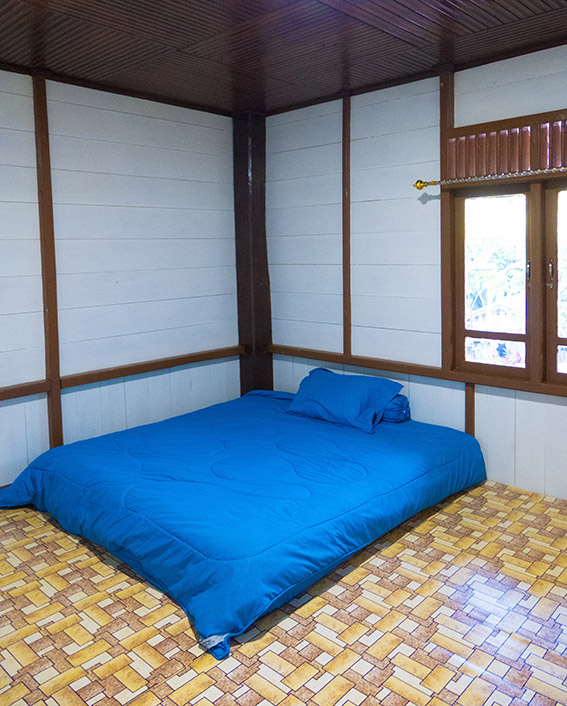 The bathroom is Asian squat style. There is no running hot water in the bathroom, but Daud provides basins of fresh, steaming hot water for you to wash. The bathroom and toilet are spotlessly clean.
Daud's home is in the countryside. There are wonderful hiking opportunities on the doorstep.
Although his home is outside Makale, some of Daud's family and closest friends live in the surrounding houses.
You'll stay in the heart of a vibrant community, and experience the best of Torajan hospitality.